Global Business Alliances
International business catalyst, specializing in home furnishings sector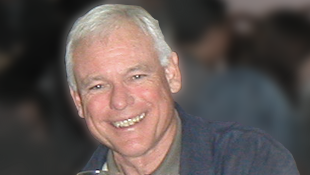 Aside from his credentials as an international furniture industry consultant, founder Jeff Holmes was President and CEO of several leading US furniture and bedding manufacturers/ importers. Currently, this combined experience has attracted the legal community to request his services as an expert witness in civil court proceedings involving furniture companies. For more detailed information about Jeff and a list of select international consulting projects, please Contact Us.
From our inception in 1998, J. Holmes LLC had two strategic aims in the furnishings industry – to help international companies enter US markets, and American companies expand distribution internationally. We achieve both goals across a broad commercial front by developing beneficial alliances among individuals, companies and governmental agencies. For your specific success, we must dispel uncertainty. To do this, we necessarily must be in touch with the operating systems crucial to your company's success – thereby creating better margins, and thus, increased profitability.
Business Reach
J. Holmes has conducted business in every major continent, including extensive work in Asia, Europe and South America. Some of the countries include Brazil, Cameroon, China, Costa Rica, France, Gabon, Germany, Guatemala, Peru, Poland, UK and Vietnam, as well as the Scandinavian lands.
J. Holmes
Consulting & Planning Services
As you readily can see, we are an international business catalyst. Home furnishings is definitely our sweet spot, but we have ventured far and beyond, bringing together people, products, consortiums and governments to advance the cause of worldwide business alliances.
Furniture
Introduce new products in residential and contract furnishings sectors.
Sales & Distribution
Establish nationwide sales and distribution capabilities for specific manufacturers.
Import / Export
Introduce foreign exports to U.S. markets and American products to foreign markets.
Licensing
Find and develop licensing partners for the home furnishing industry.
Trade Missions
Organize and expedite successful trade missions.
Trade Seminars
Design and implement export/import trade seminars.
Inventions
Introduce new inventions to U.S. manufacturers.
Partnerships
Build sustainable international partnerships with U.S. companies.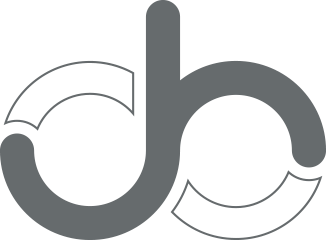 J. Holmes
Notable Case Studies
Below is only a sampling of successful Assignments. (details available upon request).
Home Delivery FURNITURE
Bring an existing company to key furniture manufacturers and appliance makers to build a national "white glove" home delivery service.
European retailer FURNITURE
A contemporary furniture retailer with over 350 stores in Europe wanted a U.S. presence, and is now well on its way to getting it.
EXPORT AGENCIES IMPORT / EXPORT
Various country export agencies have asked for help to reach American markets. As a result, both large and small firms have built sustainable U. S. partnerships and business. Some of these countries include Gabon, Brazil, China, Costa Rica and Serbia.
ASIAN TRADING COMPANY PARTNERShIP
Developed U.S. distribution for a company doing over $250MM in Europe and nothing in the USA. Successfully secured a foundation going forward.
ASIAN FURNITURE MANUFACTURER PARTNERSHIP
Helped build this prominent company; then established joint venture opportunities in Canada, and OEM customers in the U.S. and China.
U.S. ReTAILER PARTNERSHIP
Implemented an alliance with an Asian retailer to open a new retail furniture chain in leading Asian markets.
U.S. / INTERNATIONAl MANUFACTURERS IMPORT / EXPORT
Consulted with a number of high-end U. S. residential furniture manufacturers to set up offshore sourcing partnerships; and subsequently with foreign manufacturers to establish marketing and distribution organizations in America.
Address
4004 Dare Court
Greensboro, NC 27407 USA
Phone
+1-336-632-4651
+1-336-905-4730
When using the email link above and in the interest of expediting your inquiry, please include as much information as possible about your specific objectives, along with pertinent biographical data about yourself and/or your company. Although we are often out of the country, Jeff Holmes will make every effort to reply to you within 24 hours. Thank you for your interest.